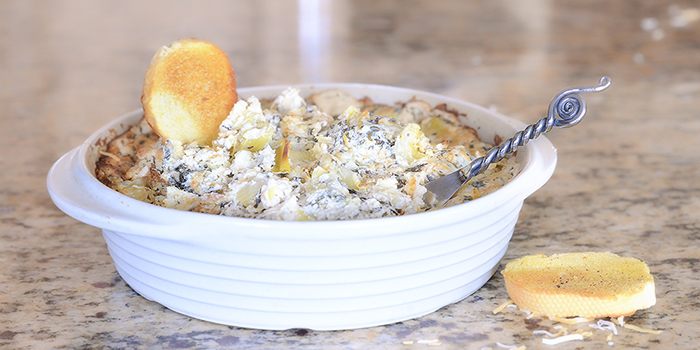 Cheesy Artichoke Dip
Caryn Esplin
Yield: Makes two large pie plates full, or 30 servings
Dedicated to the student who tagged my Instagram account @carynesplin_photo
with a request for this recipe!  (BTW… I lost track of you, so please send me a
Facebook message if you see this!)
Ingredients
2 c. Mayo
2 c. Sour Cream (may use light)
8 oz. Cream Cheese (may use 1/3 less fat)
1 c. Parmesean
2 c. Grated Cheese
1 box Chopped Spinach
1 or 2 cans Artichoke Hearts, quartered
Garnish:
1 small bunch Green Onions, diced
2 Roma Tomatoes, diced
Serve with:
Tortilla chips, pita crisps, toasted baguette slices, crackers or veggies
Method:
1. Stir the mayo, sour cream and cheeses until well blended.
2. Defrost spinach in the microwave. Use hands to squeeze water out of spinach, then separate the spinach into small pieces.
3. Stir spinach into the mixture and mix well.
4. Drain and quarter the artichoke hearts, then add. Stir just enough to distribute, but not break up the hearts.
5. Spoon mixture into two large pie plates (stoneware or glass.)
6. Bake at 350 for 25 minutes or until browned.
7. Remove from oven and let cool.
8. Sprinkle with chopped onions and tomatoes right before serving.
9. Serve at room temperature or slightly warm.